Brianna Brickman is an active collaborative pianist on Long Island and across the Hudson Valley. She is the High School Choral Director in the Locust Valley Central School District and also serves as both the Middle School and High School Musical director. In addition, she maintains a private piano and voice studio. Whether she is standing among the voices or sitting at the piano bench, she is deeply honored to be part of the dance.
Pianist Jonathan Bley has performed solo, chamber music and concerto repertoire throughout the United States. He was a founder and artistic director of several chamber music festivals including The Fellowship Concert Series in San Francisco, and the Southampton Chamber Music Festival, on Long Island. He has accompanied many choirs, including The San Francisco Girls Chorus, The Gay Men's Choir of San Francisco and All-County Choirs for both Nassau and Suffolk Counties. It is with pleasure that he is accompanying E Voco. Mr. Bley is the Director of Choirs for Brentwood High School, on Long Island. He also maintains a class of private piano students at his Manhattan studio.
Born in Helsinki, 1992, Markus Kaitila began to play the piano at age six. After high school and six years of Junior Academy at the Sibelius Academy with Dr. Hui-Ying Liu-Tawaststjerna, he started university at Folkwang University of the Arts in Essen, Germany, with Prof. Till Engel. He graduated cum laude with Bachelor of Music in Piano Performance from Aaron Copland School of Music, City University of New York Queens College, where he studied with Dr. Nina Lelchuk.
Markus has performed as a soloist of Joutseno Art Summer, Wratislavia, St. Peter's Festival, Queens College and Jackson Heights chamber orchestras as well as One World and New Amsterdam Symphony orchestras with conductors such as Tong Chen and Charles Neidich. He conducted J. S. Bach's Keyboard Concerto No. 2 in E Major, BWV 1053, from the piano in LeFrak Concert Hall, NY, in 2016. In June 2013 he won the Köhler-Osbahr piano competition in Duisburg, Germany.Additionally, and has won First and Second Prizes in national chamber music competitions (Juvenalia, E. Melartin). He remains an active and widely experienced chamber musician "on the line between mere gesture and great feeling" (Barbara Kaiser, GeneralNewspaper of the Lüneburg Heath, 08/2012).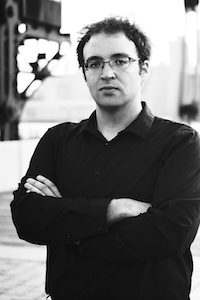 Miles Massicotte has been hailed as a truly extraordinary artist showing a dazzling display of pianistic prowess, (The News-Times). He enjoys a diverse musical career that began in his native Connecticut and has taken him across the United States and abroad, where he has been featured variously as a recitalist, a soloist with orchestras, a chamber musician, as well as a composer and improviser.
In 2018, Dr. Massicotte was awarded the Ackerman Excellence Award at Stony Brook University. He was the winner of the 2015 Stony Brook Concerto Competition, and performed Rachmaninoffs Concerto No.3 with the Stony Brook Symphony Orchestra in November 2017. Internationally, he was a first prize winner in the Musical Fireworks in Baden Wurttemberg International Music Competition in Germany in 2017.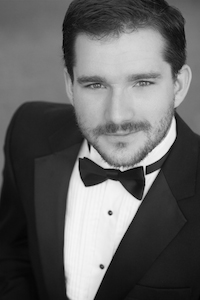 George Hemcher served as pianist for the first four eVoco seasons. He is currently the Education and Music Administration Assistant & Assistant Conductor for the Sarasota Youth Opera Program. Before taking this post, he served as the music director of the opera scenes programs at Hofstra University. A native of Frazer, Pennsylvania, Mr. Hemcher has worked at Delaware Valley Opera (DVO), where he was a répétiteur for Otello and Die Entführung aus dem Serail.
George made his conducting debut in the 2012 DVO production of Kiss Me Kate and in 2013 was the music director for Mozart's Der Shauspieldirektor. He has also played for Opera Repertoire Ensemble at Manhattan School of Music for productions of Lucia di Lammermoor, Faust, and Hânsel und Gretel.
George holds an undergraduate degree in music merchandising from Hofstra University and a Master of Music degree in piano accompanying from Manhattan School of Music.