eVoco Young Artist Awards
We are pleased to announce this year's four High School Young Artists:
$500 1st Prize
Rachel Schlesinger
$250 2nd Prize
Fiorela Miria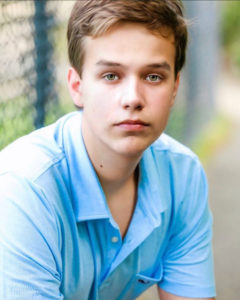 $125 3rd Prize
Thomas Kelly
$125 3rd Prize
Victoria O'Shea
Winners will be featured in our first-ever virtual eVoco Recital on Saturday, May 16th, 2020.
eVoco is proud to present this opportunity for high school singers in conjunction with its spring recital each year. Applications open in late winter every year. Please check back here for more information on next year's awards opportunities!
Previous Young Artist Winners:
2019
1st: Benjamin Truncale
2nd: Lila Goldstein
3rd prize: Marielle Leiboff
3rd prize: James Hatter
2018
1st: Adja Thomas– Baldwin High School
2nd: Maia Gonzalez– Hauppauge High School
3rd: Daniel Brenner– Warwick Valley High School
3rd: Benjamin Truncale– Kellenberg Memorial High School
2017
1st: Brendan Sperling- Our Savior New American School
2nd: Tess Siegel- Rockville Centre South Side High School
3rd: Ella Baldwin– Riverhead High School
4th: Theodora Siegel– Cold Spring Harbor
2016
Melissa Aliotta- RVC South Side High School
Jeremey Lopez– Hicksville High School
Timothy Sherlock– Cold Spring Harbor High School
2015
Timothy Costorf– Sayville High School
Emily Gallagher- Cold Spring Harbor High School
Meghan Gunther- Sayville High School
Makenna Psinakis– Farmingdale High School